(Jamuary 3rd, 2017)
The Fire Company would like to thank everyone who has supported us over the years. At midnight on December 31st, 2016 our contract ended and the community will receive new Fire Protection as per the vote of 3 Councilmen and 1 Town Supervisor from the Mount Hope Town board. Our 37 Fire Fighters and 15 Emergency Medical Responders hope that everyone has a safe and prosperous New Year.
______________________________________________________________________________________________________
 (Decemeber 25th, 2016)
Merry Christmas & Happy Holidays!
The Mount Hope Fire Company would like to wish everyone a beautiful holiday. Below are some pictures of our annual Santa Run. Our volunteers love nothing more than giving back to the community and in the spirit of giving, handed out candy canes to many, many families in our protection district. May everyone have a blessed Christmas and a safe New Year as well.
(December 18th 2016)
Don't miss out!
Today at 4pm the Mount Hope Fire Company will be driving Santa around our town to give all the boys and girls candy canes! When you hear the sirens get your children ready for a special treat! Look out the windows and you will see us spreading holiday cheer.

(November 17th 2016)
Another day of meeting the requirements to stay in compliance with all state mandates. All apparatus succesfully met the requirements for the annual pump test. 
_______________________________________________________________________________________________________
(September 25, 2016)
Times Herald Record / Record Online Article
(Click here to read article on thier Recordonline website)
---
 (September 25, 2016)
 Click on photo to read article in Epoch Times website 
---
(September 25, 2016)
To view the Mount Hope Town Board meeting on September 9, 2016 when the fire contract was awarded click here, to view the contract info fast forward to 58:40.
---

(September 18, 2016)
On Sunday September 18th 2016 in the Town of Mount Hope the Mount Hope Fire Company completed a large scale Water Shuttle Exercise with the assistance of multiple agencies. The goal of this exercise was to demonstrate with high efficiency the ability of departments to establish sustainable water for 1 full hour at a rate of 1,000 gallon per minute uninterrupted. We are proud to announce that due to the professionalism, dedication and extensive training we were able to meet that goal successfully. This operation took the efforts of many departments and hours of time from several volunteers. In short MHFD Engine 851 drafted at the dump site from 3 Portable Ponds holding 3,000 gallons each and supplied MHFD Tower Ladder 852 and Tower Ladder 700 from the Mountainview Fire Company. Both of these apparatus then were able to provide a constant uninterrupted flow of water on a potential fire for 60 minutes at the rate of 500 gallons each, per minute. This operation/exercise could not have taken place as efficiently and effectively as it did if it were not for the cooperation and professionalism of the Pocatello, Howells, Cuddebackville and the Mountainview Tanker task force. In addition the Middletown engine assisted in drafting and the utilization of their Fire Police to provide and coordinate traffic safely. The operation would not have been complete without the second Tanker Task force provided by Westbrookville, Bloomingburg, Mechanicstown and Bullville. Port Jervis also provided a draft engine at a secondary location where Mechanicstown provided Fire Police. We would like to thank all the volunteer agencies for their dedication and time. This all was made possible thanks to the Maybrook FD covering our calls for the day. We would like to extend a special thanks to the Mount Hope Town board for providing breakfast for all the volunteers. Below are some of the pictures of the exercise. For more pictures please visit our Facebook page.





(September 13, 2016)

We would like to thank everyone who came out Saturday and showed their support for our Auxiliary by participating in our penny social and congratulations to all the winners!

Special thanks go out to all the wonderful donors, without your donations none of it would have been possible!

And of course we would like to thank you to all the members of the Auxiliary who put in months of hard work to get this off the ground. Congratulations on a successful first penny social!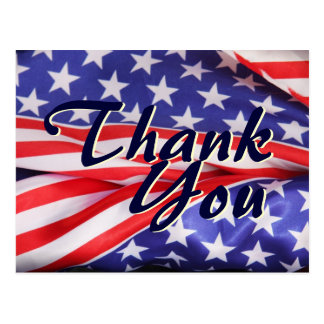 (July 21, 2016)

(July 5, 2016)
---
(June 2016) 
We are still accepting donations, if you have something you would like to donate please us our "contact us" page and arrangemenst will be made.
---
(April 13, 2016) 
      It is with deepest sorrow that we announce the unexpected passing of our                Fire Police Captain Christopher Michael Markert.
Our thoughts and prayers are with his mother Cathy Markert, who is a member of our Auxiliary as well as his girlfriend Becky Van Horn, his family, his friends and his brothers and sisters from the Goshen Fire Department and Goshen Volunteer Ambulance Corps. where he was a past member and the Minisink Hook & Ladder Company in Goshen where he was a past Vice President.
May he finally rest in peace free of pain.
---
---
(March 19, 2016) 
The Otisville Lions Club 1st Annual Easter Egg Hunt was a huge success and our members had a great time helping out,    especially our President Lou Dodd who had lots of fun being      Mr. Easter Bunny.
Thanks to everyone who partipated and helped make this event happen! Special thanks to everyone who came out with their children and supported both organizations and had fun doing it.
---
---
---
(March 11, 2016)
It is with very heavy hearts that we announce the passing of member Vic Turi. He was a loyal and valued member,  experienced exterior firefighter, a brother and friend to all. His passing was sudden and he will be deeply missed.
We offer condolences to his family and friends as well as his brothers and sisters of the Ontario Hose Co #5 of Middletown where he was a 39 year member.
Services will be held on Saturday 3/19 2 pm at Morse Funeral Home in Middletown.
May he rest in eternal peace with
our Heavenly Father.
---
The Mount Hope Fire Co. Auxiliary
will be assisting
The Otisville Lions Club
with thier
1st Annual Easter Egg Hunt
in. 
Saturday March 19th 2016 2PM - 4PM
(Snow/Rain Date 3/26)
At the Town of Mount Hope Park Pavilion
located at 340 Finchville Turnpike Otisville NY 10963
Be sure to bring a basket for collecting eggs and
your camera for pics with the Easter Bunny
---
---
We are very proud of the awesome job that all of our firefighters did at yesterday's fire.
Click here to read this article.
---
We had great time on our Santa run!
View a short video of our Santa run by clicking here
---